Our staff's commitment to you
At Shimon Funeral Home we are proud third and fourth generation funeral directors serving families in the greater washington county area for more than 25 years.

Our staff is committed to providing support, compassion, information, and direction as needed to all members of our community, their families, and friends who are dealing with loss and grief.
Shimon Funeral Home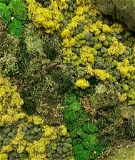 Kaceylee Meyer-Nienstedt
Licensed Funeral Director
Kaceylee Meyer-Nienstedt, formerly of Germantown is a licensed funeral director at Shimon Funeral Home for 10 years. She graduated Milwaukee Pius XI High School in 2004, and went on to study psychology and business administration at UW-Milwaukee. In 2011 she earned her Associates Degree in Mortuary Science and in Liberal Arts.

She is a Hartford resident and is happy to live and serve in the community. Kacey is a member of the Hartford Rotary and president of the Hartford Kettle Moraine Lion's Club. To better serve families she is a certified celebrant, and also a member of the National Funeral Directors Association and the Wisconsin FDA - Lakeshore District. She takes pride in her detailed work and is passionate about finding new ways to help families remember and celebrate their loved one's life. In her spare time, she enjoys time with her family including her chocolate labs, Sheldon and Lucien, as well as being outdoors on the water, and traveling.